Who Invited the Casual Fatphobia
Plus protecting abortion rights in Virginia, Britney, and great fall books.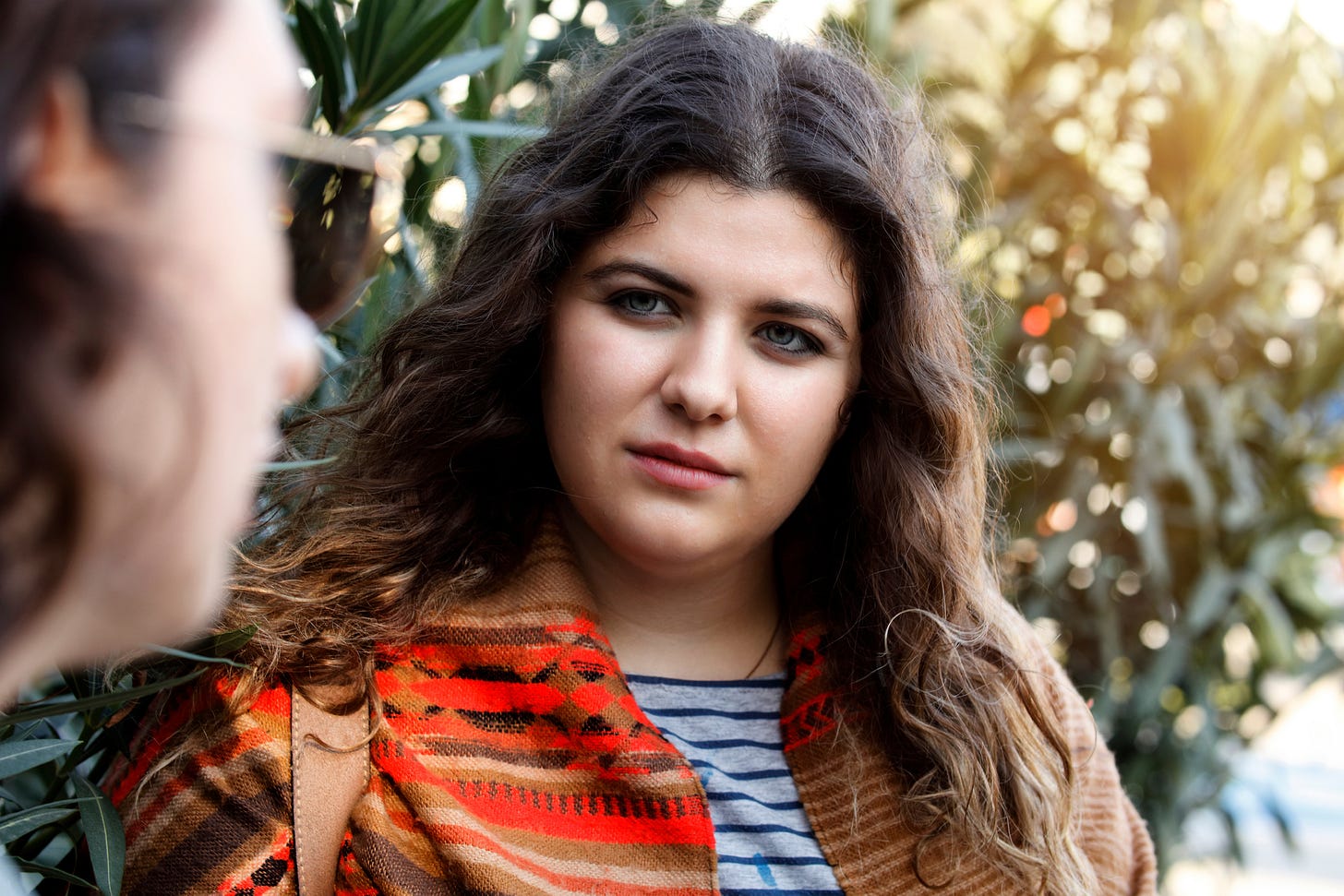 Friday Thread: Did We All Just Hear That?
A bunch of you sent me this week's New York Times profile of Tieghan Gerard, creator of Half-Baked Harvest, with the same note: What is with her mom's quote?!
To be clear, there is a lot else we could say about this piece by Julia Moskin, which explores the rampant Internet speculation about whether Gerard has an eating disorder (truly, people, can we just not!), her unusual(?) closeness with her extended family, and her repeated obliviousness to the issue of cultural food appropriation. (That one is pretty exhausting.)
But I want to bypass all of that today, and talk about this thing that Tieghan's mom, Jen Gerard, said:
Her mother, also a small and intense woman, said the constant online discussion of Ms. Gerard's body feels sexist and judgmental. "It's unfortunate that people feel entitled to comment on someone being underweight, when they would never do that if the person was overweight," she said.
Look, as a semi-public fat person, I can confirm: Nobody on the Internet has ever said an unkind word about my body. Straight cis men, especially, feel no entitlement to weigh in on my appearance vis a vis their own romantic preferences. And it definitely doesn't get exponentially worse for folks who are fatter or otherwise more marginalized than me.
Gerard's comment tells us that she's never reckoned with her own anti-fatness, but even more that she's maybe never considered an experience outside of her own. She's a thin woman; she relates to the criticism her thin daughter receives; ergo she decides nothing could be more hurtful. So she fails to recognize how criticisms of her daughter's thinness are far more anti-fat than they are anti-thin.
It's not a journalist's job to explicitly identify bias in every quote we use. Often, it's more powerful to let a source speak for themselves and trust readers to draw their own conclusions. But given the New York Times' general record on anti-fat bias awareness, the way Moskin moves on from the quote without comment made me wonder if she even bumped on it. All too often, casual fatphobia like this goes unnoticed, and therefore unchallenged.
So I'm curious to know: What offhanded anti-fatness have you encountered recently?
I'm thinking here about the irritatingly mundane yet baked-in shit. It's your friend describing an acquaintance as "not even that fat!" and then telling you their weight loss "success" story. It's your straight-sized co-worker who is always appalled that they have an overweight BMI even though they are "such an athlete."
Tell us too, if it something you were able to name and address in the moment (let's share strategies!)? Was it something you had to let slide due to context? Or (no shame here, we're all learning) was it something you didn't identify as anti-fat until later?
PS. To share your stories and read everyone else's, you do need to be a paid Burnt Toast subscriber. Here's how to join us! Do check out our thread rules if you're a new commenter. Talking about explicit instances of bias can, in and of itself, be bias-affirming, so please be careful to edit out specific mentions of weight-related numbers. And if reading about a bunch of anti-fat bias —even in this safe space where we are naming the harm it causes— doesn't feel good to you, feel free to skip today's thread!
---
Last Call for the Burnt Toast Giving Circle!
Election fundraising ends tonight, so if you've been meaning to join our efforts to protect abortion access in Virginia, today is the day to do it. Rightwing governor Glenn Youngkin has united Virginia Republicans around a 15-week abortion ban—and lots of folks behind him think it should be even stricter. Virginia is the last state in the South with no significant abortion restrictions. This cannot happen. And we've raised almost $15,000 to support candidates who will make sure it won't. Join us.
---
Announcing: A New Baby Podcast!
So we've hinted at this here and there, but it's finally time to tell you for real:
and I have a new limited-run podcast coming out next Wednesday!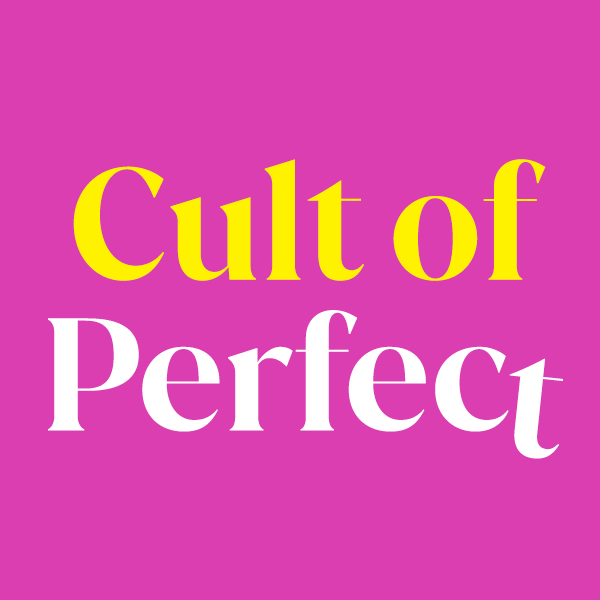 In
we'll be exploring the intersection of motherhood, public performance, and bodies
—and trying to figure out what our addiction to the idea of perfect says about us and the world we live in. Expect smart guests, many investigations of our own perfectionism, and lots of recs. You can read more about what we're planning
here
.
You'll get the first episode in your inbox for free next Wednesday. After that, to get full access to episodes and our biweekly live thread discussions, you'll need to be a paid subscriber—it's just $15 for the whole series.
PS. Heads up to Burnt Toast Extra Butters: You're automatically on the comp list for Cult of Perfect, as a thank you from me for all your support here. (So everyone else: If you've been on the fence about upgrading to Extra Butter, know that it now comes with 12 weeks of even more bonus podcast episodes and threads!)
---
Friday Links & Recs
Feminist Romance Bookclub decided on a STEM theme this month, and our primary text is A Lady's Formula For Love by Elizabeth Everett.
On marathons and marriage inequity.
Which beauty standard can you just not quit?
Grateful as ever to
who puts
beautiful words to terrible things
so well.
on
death and candy
.
Okay, dying to read this book about butts.
Also planning to read the Britney memoir, especially after reading
on
Britney's body autonomy and motherhood
. And I appreciate
reflecting on her own role as a celebrity journalist in the
Britney objectification
. (Can so relate to deeply regretting shit we wrote 15-20 years ago.)
Really appreciate
writing about
Matthew Perry
.
Would like to eat all of these fall pastas, pls.
The Fall of Whit Rivera by my girl
was the perfect cozy read this week. Fat, bi teenage protagonist navigating PCOS along with friend and family drama, plus a delightful love interest who flirts via color-coded binders. Truly, what more could you want in a fat positive YA romance?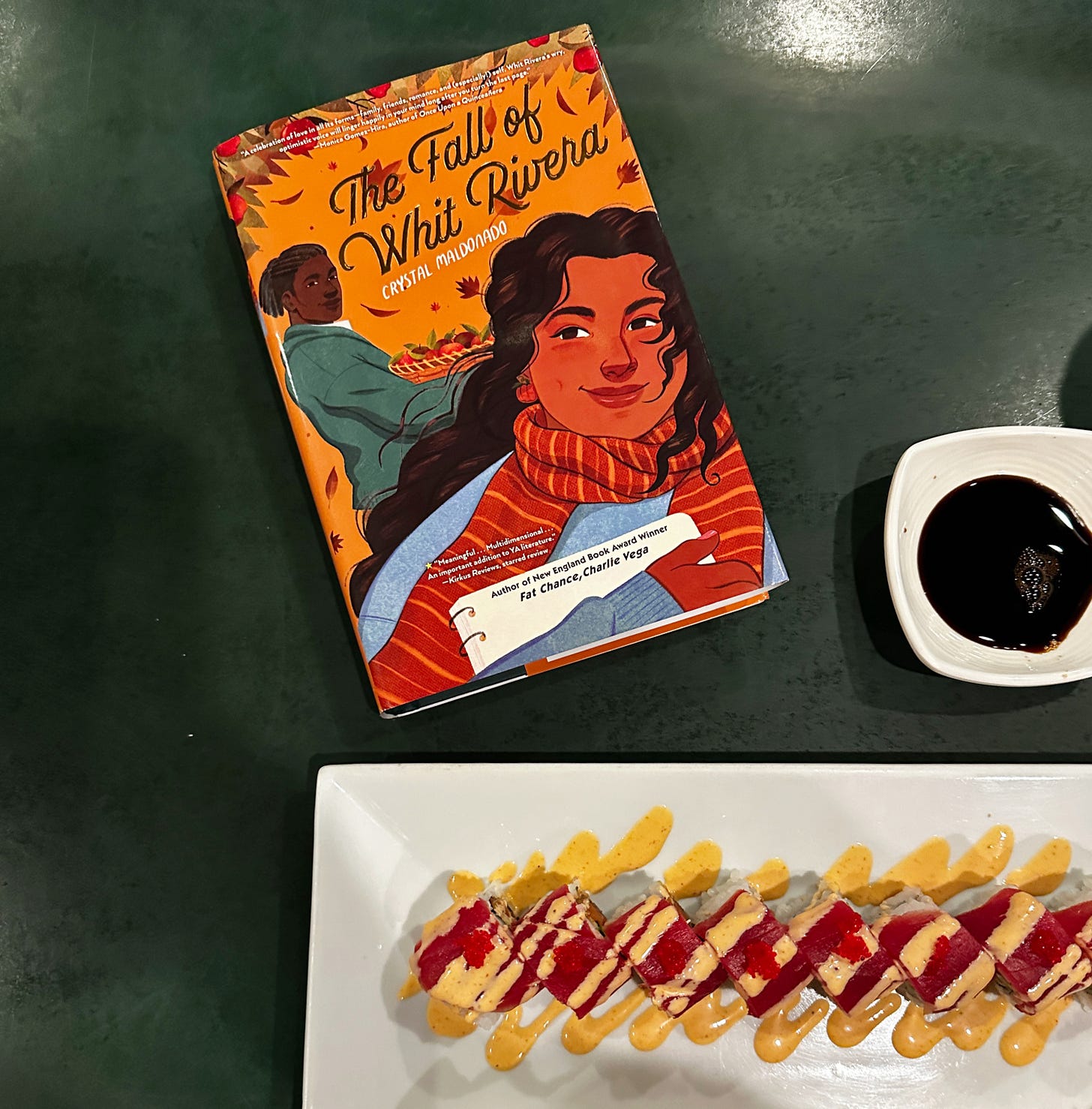 (ICYMI, Crystal was on the pod way back in the day to talk about her first two books. And she's coming back again soon!)
---
Book Stuff
PS. Insider ran an adaptation of my introduction here.
This post is for paid subscribers