Do You Have A Fall Uniform?
Or do we HATE a uniform Plus: Late fall fat fashion finds.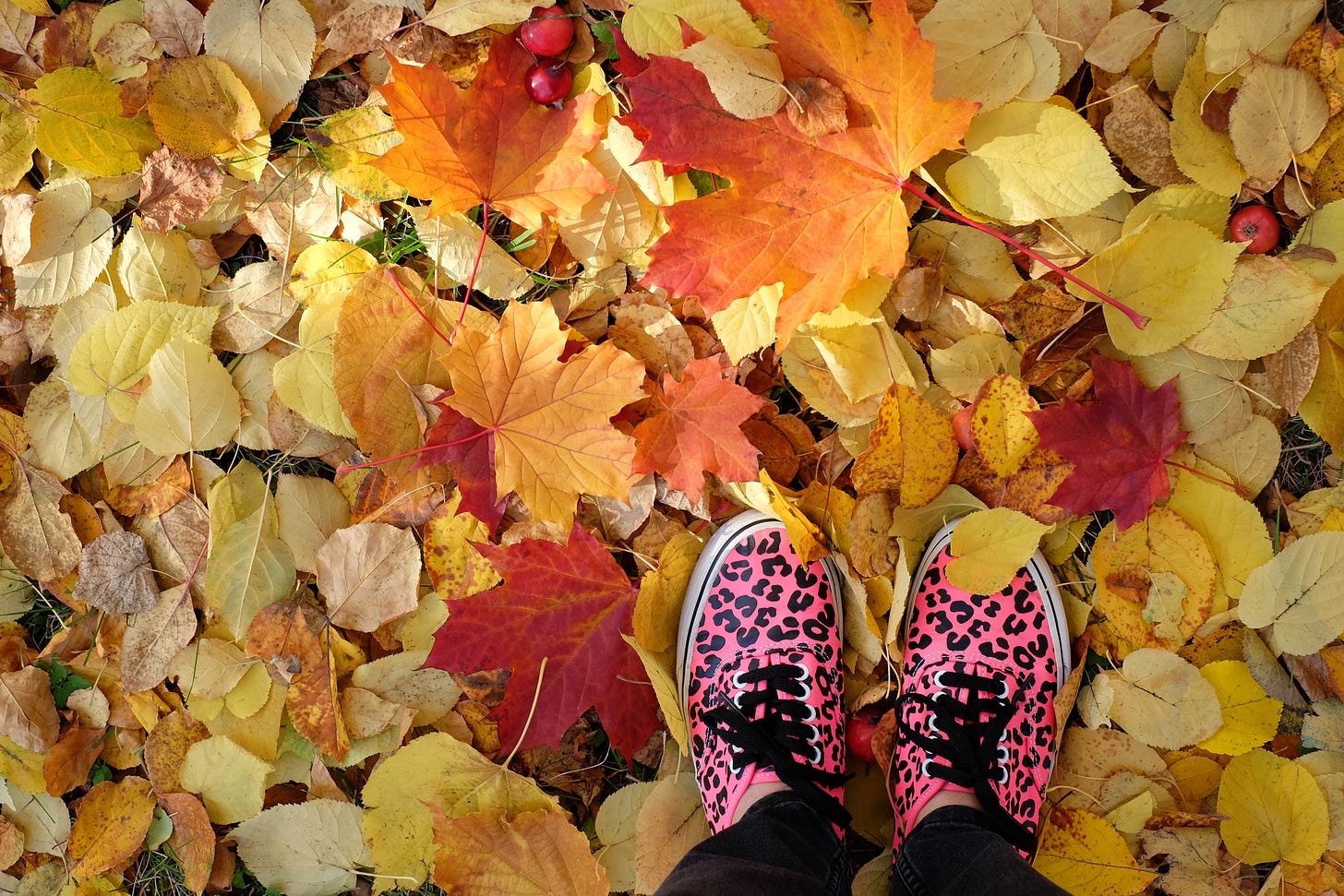 Last spring, I wrote a piece about the inherent diet culture of capsule wardrobes. Capsules can be fraught because investing in even just a few "timeless classics" that you can and will "wear forever" requires both serious start-up capital and a body that's never ever going to change size or shape. My other big objection to capsule wardrobes is how I find the mental gymnastics of ensuring that everything in my wardrobe goes with everything else both deeply compelling and quickly overwhelming. And there have definitely been times when I attempted a capsule wardrobe and felt restricted and miserable with my options three days in—probably because I was trying to make it happen with clothes that were slightly too small or otherwise not serving my body. I don't need a guilt trip if I have a capsule and nevertheless impulse buy a fun top. This is not a diet.
But I did posit (as did many of you in those comments) that there can be value in temporary capsule wardrobes. I'll again quote
of
Mindful Closet
, who suggests this non-restrictive approach to capsuling:
Let's agree that a perfect capsule wardrobe should not be a thing. You can have 33 or 37 or 54 items in it. You can wear the clothes in your capsule for a week or three months or until the weather changes or just until you get tired of that particular set of stuff. You can include shoes and accessories or not. You can have one capsule or multiple ones for different activities in your life. ⁠A capsule wardrobe is simply a small collection of clothing you actually wear that makes it easier for you to get dressed. You make it work for you.
When I reread that, I realized that "a small collection of clothing I actually wear" is…kind of all I've ever wanted from clothes? Especially right now. I'm in a phase of my life with a lot of decision fatigue, and thinking much, much less about what I'm wearing day to day can feel like a real gift. I don't need to keep changing silhouettes and debating which shoes work with which style jeans or how to tuck or not tuck my top. I just want to know what I like and get dressed without overthinking it. And settling in on one or two "uniform" outfit formulas really helps. That can mean having a mental list of "outfits I like right now," or it can mean buying multiples of certain items when I find something that works.
Part of why my wardrobe anxiety (and therefore body anxiety) is always higher in the shoulder seasons is because variable weather makes it harder to hone in on what my current uniform outfit should be. I'll buy a top thinking it is THE THING, and then the weather is way too hot or cold for it for the next three weeks. But! Now we're in Real Deal Fall and I feel like I've cracked this season's formula: Day to day it's sweaters or a big cardigan with these good enough jeans plus Chelsea boots, or comfy joggers plus sneakers (I'm also available for a casual clog). When I need to get More Dressed, I either keep the sweater and swap in my forever go-to ponte pants, or do a dress plus tights and boots.
Does this mean I am now never shopping again? LOL. Recreational shopping is why Al Gore gave us the Internet and I'll always be seduced by the right targeted Instagram ad or influencer post or other pretty thing. But it's helpful to remember I've got the basics covered and think "I truly have enough sweaters!" not in a punitive way, but in a "whew, I don't have to stress about sweaters now" way. And if an item of clothing is awesome, but would require constructing an entirely different set of basics to make it work, I can more easily just enjoy it on other people.
So I'd love to know: Are you pro-uniform? And if so, what are you wearing right now?
I'm also curious to hear how it makes your life easier/better—or if there have been times when it felt more restrictive, how did you work through that. (I somewhat deliberately do not assign timelines when I make a capsule. There's no 30 items for 30 days, it's just — these are the clothes I'm wearing right now, until they stop working.) And if you don't love a uniform, I'd love to hear why and what you wear instead!
PS. To talk fall uniforms and see what I'm wearing right now, you do need to be a paid Burnt Toast subscriber. Here's how to join us! Please do check out our thread rules if you're a new commenter.
---
It's Not NOT a Capsule Wardrobe, (Late) Fall Fashion Edition
I also do want to acknowledge the inherent disconnect of how we spent a lot of last week interrogating the Fatshionista archetype—and yet here I am talking clothes again. But I have some very good and decently size-inclusive finds in my current not-quite-a-capsule wardrobe and with Black Friday sales looming, it feels like time to share the goods.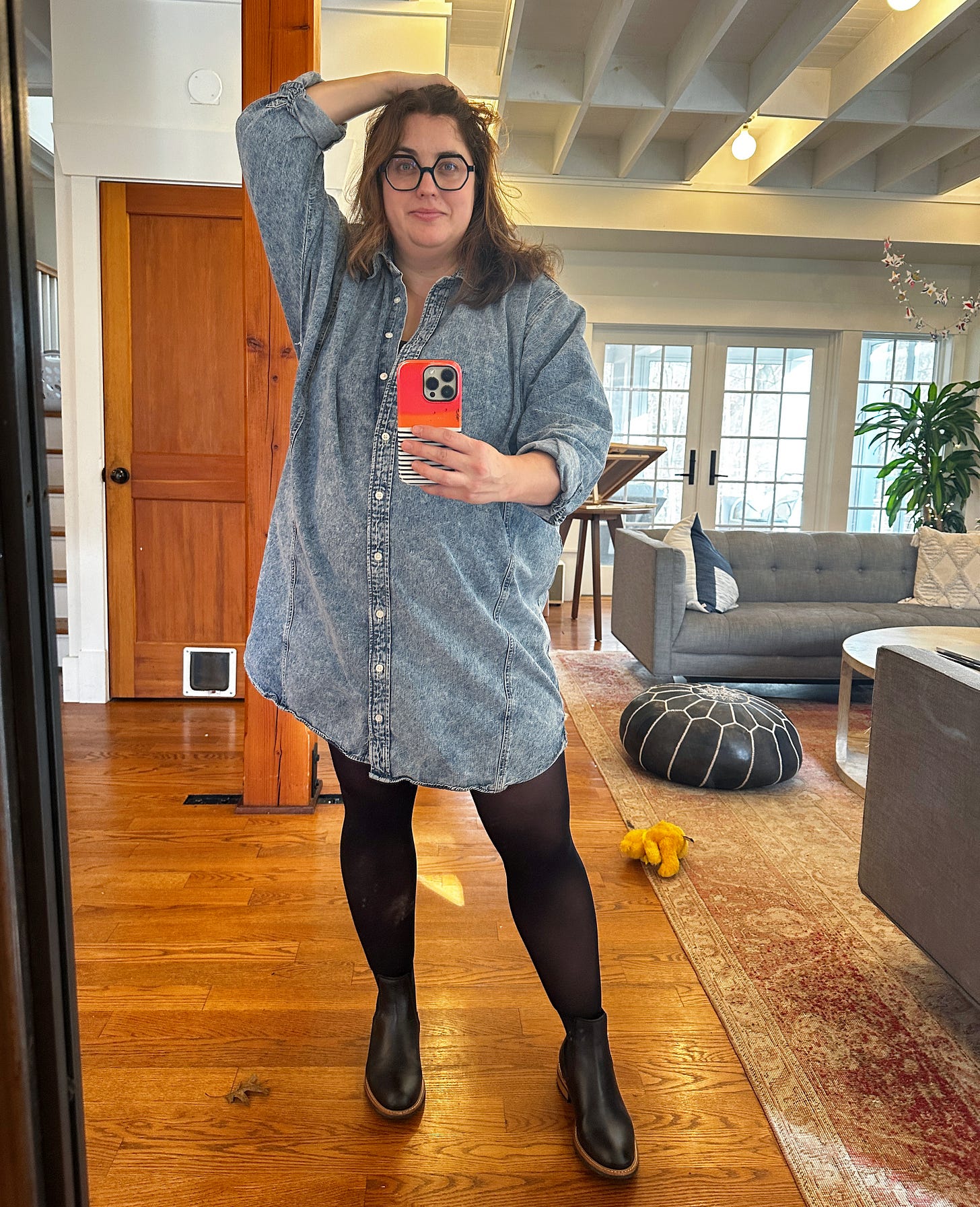 This post is for paid subscribers